!META http-equiv="X-UA-Compatible" content="IE=8" /><!/META>

<!STYLE> <!put back for printing P { page-break-after: always }> <!/STYLE> <!div id="container">




<!HR>

<!IMG SRC=/images/HHbooks.jpg WIDTH=120 HEIGHT=192 BORDER=0 HSPACE=15 VSPACE=5 ALT='Holy Hell: Lillian Byrd Series #1' TITLE='Holy Hell: Lillian Byrd Series #1'>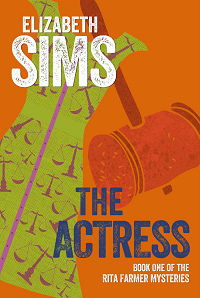 book group guide


These questions don't have right or wrong answers—they're just things to think over and have fun with in your group discussion.
What sorts of "acting" do most people do in their everyday lives?


Must a defense attorney always believe in the client's innocence?


If you were on a jury, do you think you could tell if a witness was lying? How?


Rita is struggling as a single mother. Is she doing a good job?


Are really great actors necessarily intelligent?


Would Rita have what it takes to become a good lawyer?


What sort of man would be good for Rita?


Is it wrong for Gary to arrange coaching for Eileen?


Are sisters normally competitive with each other? Which is a closer bond, sister to sister or wife to husband?


Should Tracy Beck-Rubin hire an image consultant, or is she fine just the way she is?


A story can be both dark and funny, of course. But, how would you characterize the tone of this book? Humorous? Thoughtful? Scary?


Have you ever changed your mind about what you really wanted out of life?
Questions developed by The Logical Woman for ElizabethSims.com.
---
Book Group Dessert Suggestion
Rita would consider any dessert appropriate, as long as it's CHOCOLATE!

---
A Note to Book Groups
IN PERSON
Elizabeth loves meeting with book groups. If your group would like to have her for a visit, let her know. She now lives in Florida and sometimes travels across the country, so who knows, maybe she could coordinate a visit to your group with other travel. (She does not charge for meeting with groups reading her fiction.)

BY PHONE
Elizabeth has "attended" book groups by speaker phone. If you'd like to arrange a phone call or Skype for your group just get in touch.



Email Elizabeth: esims@elizabethsims.com


BOOK GROUP GUIDES:
The Rita Farmer Mysteries
The Lillian Byrd Crime Series
Read on!
Printable Page