!META http-equiv="X-UA-Compatible" content="IE=8" /><!/META>
http://www.elizabethsims.com/extrasYGABIY.php
You've Got a Book in You
A Stress-Free Guide to Writing the Book of Your Dreams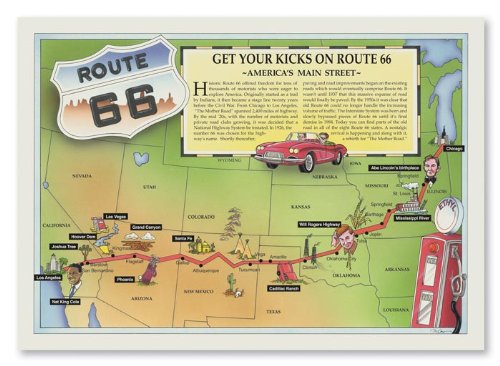 [With thanks to the Hoffmaster Company of Oshkosh, Wisconsin, for their generous permission.]
What does a cheesy, mass-produced placemat have to do with good writing?
Short answer: simplicity.
The Route 66 placemat map is a powerful symbol of movement and simplicity, perfect for writing.
To learn more, read YOU'VE GOT A BOOK IN YOU: A STRESS-FREE GUIDE TO WRITING THE BOOK OF YOUR DREAMS.
..
Read on!