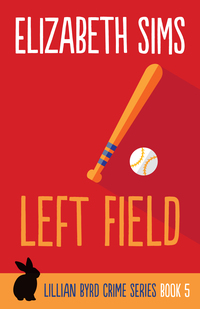 Left Field
Lillian Byrd Crime Novel #5
by Elizabeth Sims
Published 2014 by Spruce Park Press

"By far the best detective of the bunch." —Just Out

Lillian Byrd has been searching her soul after the gut-wrenching experience of killing someone in self-defense. Scrabbling to make ends meet, she takes a job as a quasi detective, solving life's little mysteries for a pair of eccentric women in one of Detroit's last prestigious neighborhoods. When she spots a corpse on the next-door lawn, she jumps back into honest work as an investigative journalist.
Her friend Mercedes reveals that the dead woman, Abby Rawson, played on a women's softball team she manages and pressures Lillian into taking her spot. Softball turns to hardball when Lillian not only plunges into a love affair with the team's sought-after pitcher but also goes undercover as an exterminator, a squatter, and a charity worker to investigate Abby's death and the corrupt medical organization she worked for. No one on the team is above suspicion, and as they get closer to snagging the coveted championship title—and Lillian gets closer to discovering the dark truth behind Abby's murder—she fights to keep her new love in her life and literally save her own.
Filled with Lillian Byrd's trademark snark, nail-biting twists and turns, and a thrilling climax, Left Field scores a grand slam that'll leave readers cheering in the stands.
Left Field FREE SAMPLE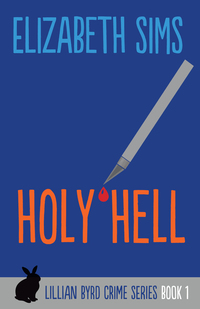 Holy Hell
FREE SAMPLE

Lillian Byrd is a small-time reporter with a flair for making big-time mistakes—like getting fired for fending off the boss's son with an X-Acto knife and breaking up with her girlfriend for no good reason—so her investigation into the disappearances of women around the Detroit area might not be the best idea... MORE
"Read it. You'll love it. You'll want more." —Liberty Press

"Except for all the swearing, it's a pretty good book." —Elizabeth's Mom

<! ?php $area="menu"; $width="200"; $book="HH"; include "fullheaderandfooter.php"; ?>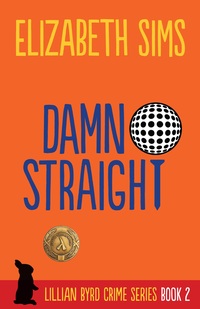 Damn Straight
FREE SAMPLE

After her narrow brush with death in Holy Hell, you'd think Lillian Byrd would have learned to keep her head down, but when a friend in crisis calls from California, Lillian jumps on a plane and wings her way from Detroit to Palm Springs—and danger. It's the long weekend of the Dinah Shore golf tournament... MORE
Lambda Literary Award Winner
"A sassy, smart, ultimately thoughtful thriller." —Booklist

<! ?php $area="menu"; $width="200"; $book="DS"; include "fullheaderandfooter.php"; ?>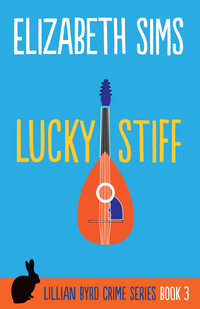 Lucky Stiff
FREE SAMPLE

Once again Lillian Byrd is down on her luck, strumming her mandolin for spare quarters alongside Blind Lonnie, Detroit's resident blues guitarist. But a chance encounter with her childhood friend Duane is about to completely turn her life on its heels. When Lillian and Duane put their stories together, the past erupts into a wild enigma. MORE
"A flawless narrative... A nifty little puzzle solved by a most intriguing female detective." —Library Journal

<! ?php $area="menu"; $width="200"; $book="LS"; include "fullheaderandfooter.php"; ?>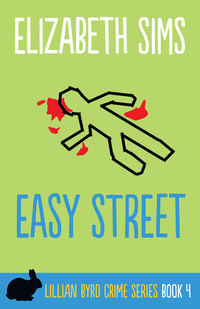 Easy Street
FREE SAMPLE

Her old Caprice is convulsing through the last of its death throes, her pet rabbit and constant companion Todd ails, and as usual Lillian Byrd is flat broke. For a few extra bucks she agrees to help an old friend renovate her house, but as you know, nothing ever goes smoothly in the life of Lillian Byrd. MORE
"Lillian is a true original." —Kirkus Reviews

<! ?php $area="menu"; $width="200"; $book="ES"; include "fullheaderandfooter.php"; ?>