<!button class="btn launchConfirm"><!Launch Modal><!/button> <! bioep modal div>
Stand-Alone Novels
Crimes in a Second Language
by Elizabeth Sims
Published 2017 by Spruce Park Press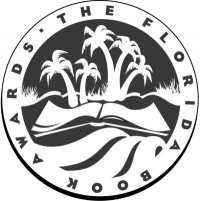 Florida Book Award

"Sims propels a plot along at Tom Clancy speed while still using a lovely F. Scott Fitzgerald lushness of language."
—Ryan G. Van Cleave, Scene Magazine


Is smart and dead better than dumb and safe?
Elnice Coker and her husband Arthur, retired schoolteachers, move from Indiana to the Hollywood Hills in a last-ditch attempt at novelty and happiness. California alone can't do the trick, but when Elnice befriends her housecleaner, Solita, her life opens up to friendship and intrigue. Elnice teaches Solita English although Solita's common-law husband, Luis, is against it. The women build a secret, tentative friendship.


Meanwhile, wannabe novelist Jason M is busy writing faulty information into tech manuals for airplane-making machines at a factory in the Valley. One of a swarm of corporate saboteurs scattered around Los Angeles, he's bossed by a nameless, exacting mentor. But when he begins to have ethical doubts, he discovers it's harder to get out than it was to get in.


The lure of easy money casts its spell over everybody, and as Elnice and Solita grow closer, they encounter treachery and danger where they least expect it. The saboteurs intertwine, innocent lives hang in the balance, and as Elnice risks everything to dig deeper, she learns the value of rejecting safety—and living life to the max.
"Crimes in a Second Language is a departure from series work for me," Elizabeth says. "This is a stand-alone novel about the relationship between two very different women in contemporary Los Angeles. The story was inspired by my late, great aunt and her relationship with a Mexican-American housecleaner. The story began to take on a life of its own as I wrote it, sprawling into the film business, corporate and industrial espionage, and other, darker issues of urban life."
Robert of Magic City Poetry reads the first lines of Elizabeth's "Crimes in a Second Language" as if they were, well... poetry.
<!script src="https://www.goodreads.com/book/add_to_books_widget_frame/B01N7V0EQB?atmb_widget%5Bbutton%5D=atmb_widget_1.png&atmb_widget%5Bhide_friends%5D=on"><!/script>
Buy CRIMES IN A SECOND LANGUAGE e-book
Buy Paperback
---
* IMPORTANT TO KNOW:
You don't need a Kindle to buy and read Kindle e-books.
Amazon offers FREE Kindle reading apps - for your computer, tablet and phone.
Amazon Free Kindle Downloads