<!button class="btn launchConfirm"><!Launch Modal><!/button> <! bioep modal div>
Articles and Guest Blogs
from various magazines especially
Writer's Digest Magazine
where Elizabeth is a contributing editor

Pick up a copy of
Writer's Digest
at a newsstand or
Click here to subscribe.
Many of Elizabeth's Writer's Digest articles also appear in reference books published by Writer's Digest Books.
"Store Wars" by Elizabeth Sims
lead article in LOGOS: Journal of the World Book Community, vol. 13, issue 2, (2002)
Book reviews by Elizabeth Sims
for The Detroit Free Press:, 1991-92
Elizabeth's Guest Blogs:

The Lynne Show, August 29, 2017
Recorded interview by Dr. Lynne Bernfield

Jane Friedman, July 13, 2016
Internal Dialogue: The Greatest Tool for Gaining Reader Confidence

Writer's Digest,September 9, 2013
Tapping Your Inner Villain

Jane Friedman, May 14, 2013
To Be Great, Strive to Be Ordinary

Writer's Digest, May 13, 2013
Zest + Small Things = Great Writing

Abbott Press, April 25, 2013
THE "STRESS-FREE" ART OF WRITING

Writer's Digest posted an excerpt from
You've Got a Book In You April 23, 2013
STORMWRITING: WHAT IT IS AND WHY YOU SHOULD TRY IT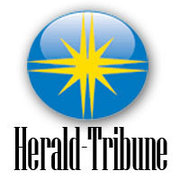 Elizabeth Sims correspondent reporter
Click here for the newspaper article list.